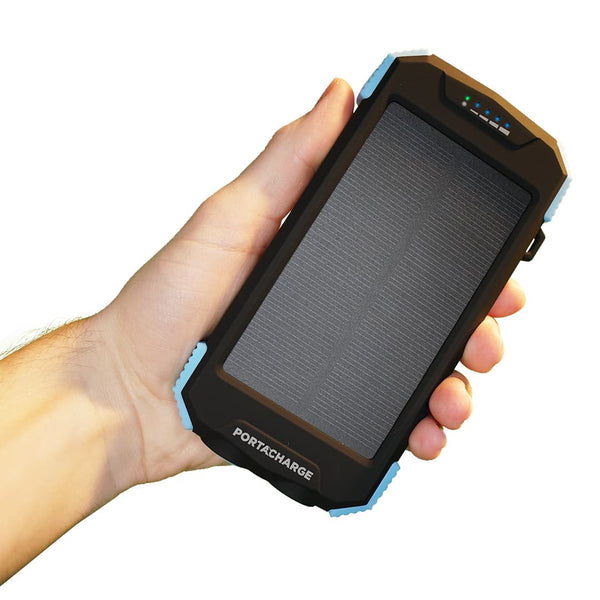 PortaCharge® Max
100% Satisfaction Guarantee
Free Shipping from Ohio
Works with ANY Mobile Device
Arrives after New Years
THE LAST CHARGER YOU'LL EVER BUY!
WE GUARANTEE IT.
PortaCharge® Works With
Description and Details
Ready for some real power? Imagine your phone having 4 extra FULL battery charges where ever you go. Tightly packed into a compact charger that is no bigger than a standard mobile device. Fits right into your pocket or bag, all without any annoying wires or bulky power banks. Finally say goodbye to having a DEAD Phone at the WORST Times!
Meet
PortaCharge® Max
Our first ever phone charger of this capacity. The PortaCharge® Max comes fully loaded with its premium Grade-A 10,000mAh lithium ion battery. What's this mean for you? Well, on a single charge of the PortaCharge® Max, you can fully recharge your desired mobile device 2-4 times! That's nearly a 4x bigger charging capacity than the PortaCharge® One.

Ready To Handle
ANY & ALL

Activity

If you're someone who always needs a charged device, but doesn't have the time to stand next to a restrictive wall outlet throughout the day, then you may have just met your heaven-sent sole mate.
Perfect

Portable

Compact

Design

I personally designed the PortaCharge® Max to be the perfect size for the majority of customers. It's compact enough for tucking in your pocket, backpack, purse, or bag while not being too bulky to cause discomfort. You can really just think of it as carrying a 2nd phone with you. And I even made sure to make the PortaCharge® Max compatible with all types of phone cases, so you don't have to worry about that.
Compatible With
ANY Mobile Device
With so many different mobile devices on the market today, it's pointless to waste money on an excessive amount of different chargers that are ONLY compatible with 1 specific device. We kept this in mind with the PortaCharge® Max, and manufactured it to work with ANY mobile device that has wireless charging capabilities. But WAIT, don't have wireless charging? NO PROBLEM! We made sure to include a USB port as well as a Type-C port, allowing you to literally plug in any kind of mobile device, tablet, or laptop to charge anywhere at anytime.
Did I Mention
Solar Power?
Oh yeah, I think I forgot to mention the PortaCharge® Max's solar charging abilities. Wanting to move towards a greener healthier planet, and wanting to protect you in the case of a stranded emergency, we installed an entire solar panel across the top of the PortaCharge® Max. You shouldn't solely rely on the solar panel to recharge because once you take into consideration its compact size, the large battery capacity, and the uncontrollable sunlight intensity, it really makes the solar charging ability best as a backup plan when you have absolutely no access to recharge traditionally.
What's
Included?
• 1x PortaCharge® Max
• 1x Recharging Cable
• 1x Mini Keychain Compass
• 1x Hook and Loop Fastener
• 1x Canvas Carrying Pouch
UPDATE: Due to huge demand we are officially running low on this product, please place your order while supplies last!