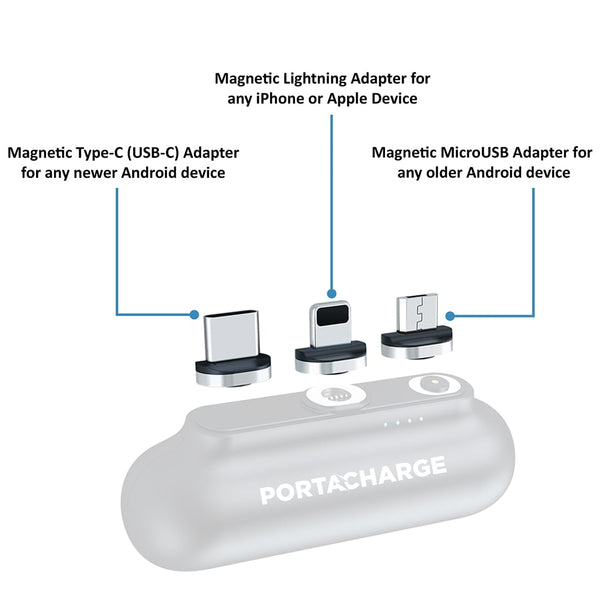 PortaCharge® Adapter Kit (3-Pack)
100% Satisfaction Guarantee
Free Shipping from Ohio
Works with ANY Mobile Device
Arrives after New Years
THE LAST CHARGER YOU'LL EVER BUY!
WE GUARANTEE IT.
PortaCharge® Works With
FREE SHIPPING INCLUDED
Lost or damaged PortaCharge® adapters? No problem! The PortaCharge® Adapter Kit will save the day with 3 magnetic adapter replacements. This kit comes loaded with 1x Lightning Adapter, 1x Type-C (USB-C) Adapter and 1x MicroUSB Adapter. These adapters cover nearly all the devices currently on the market today! And are all compatible with your PortaCharge® of course.
PortaCharge® required for use, sold separately.